Walk With Us On White Cane Safety Day
The 22nd Annual NDAB Walk for Vision is on White Cane Safety Day. For us, October 15th, 2020, is an extremely important day.
Save the Date:
October
15th, 2020
On this day, the blind community celebrates the white cane. This simple device is both a practical tool that folks with vision loss use to navigate, and it is a symbol that says, "We too are independent travelers in this world!"
The NDAB family also walks on this day to raise funds needed to support NDAB activities and enable us to continue to increase awareness of the capabilities and contributions of those with vision loss.
How you Can Take Part
COVID-19 means we cannot mark the day the way we would like, but there are lots we can do! You too can be part of the fun:
---
Educating and Encouraging Since 1936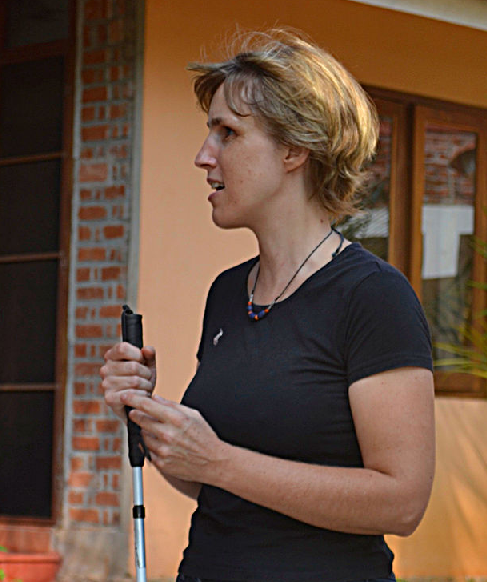 Are you a person with vision loss?
Do you know someone with vision loss?
There is help.
The North Dakota Association of the Blind is a volunteer organization that has been educating and encouraging people who are blind since 1936. We strive to enhance the way of life for people who are blind or visually impaired, to encourage employment opportunities, and to educate the public about sight loss.
Our vision is for all North Dakotans who are blind or visually impaired to live fulfilling, independent lives!
Support
If you want to share your daily challenges or get ideas on how to complete a task using reduced or no vision, local support groups are available offering mentoring and support. Learn more about support groups here.
Educate
For students who are pursuing further education, NDAB has scholarships. Learn more here. We are here to help make life more livable.
NDAB provides assistance with learning adaptive daily living skills, and alternative leisure activities. We organize and run a week-long camp where these skills can be developed. Learn more about camp here.
Advocate
We also promote the awareness of sight loss through lobbying, fund raising, and conventions. Without fund raising or donations, NDAB would fail in its mission. If you want to help, you can become a member, or make a donation.
If you want to hear what our members think of NDAB, then watch the video below:
---
Upcoming Events
| Event | Date | More Info |
| --- | --- | --- |
| NDAB annual convention, Grand Forks | Friday. June 5th – Sunday June 7th 2020 | More Details. |
| NDAB Summer Camp | Sunday, August 9th – Sunday, August 16th 2020 | Cancelled |